This bread was made for co-worker and climber, Naomi Fort!
Cinnamon raisin is a classic. Allegedly, it was invented by Henry David Thoreau. He and I both have (had) tuberculosis, so perhaps his spirit has blessed this bread.

This one did not make great avocado toast. I like the whole sweet/savory thing but it just did not work for me. 🥑/5
Cinnamon Raisin Bread
(makes two standard loaves, takes about 3.5-4hrs)
Dough:
• 666g AP flour (aaah, demon bread!)
• ⅔ c warm water (holy water? if you want)
• 5g salt
• 14g active dry yeast
• 1 c milk
• 2 eggs
• 67g sugar
• ⅓ c unsalted butter
• ⅔ c raisins
Filling:
• 133 g sugar
• 2 T cinnamon
Topping:
• 2 T butter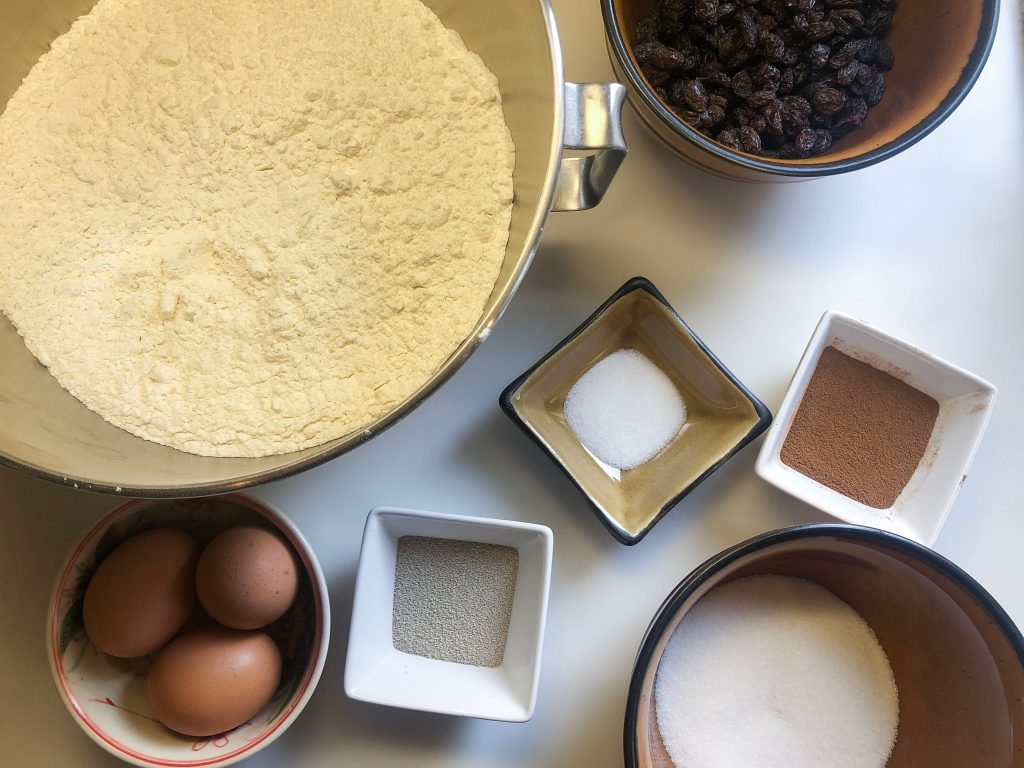 1. Gather your ingredients. This recipe has the usual flour, water, salt, yeast, plus milk and butter to soften the crumb and, obviously, cinnamon, sugar, and raisins.
2. Place them in a pentagram and begin chanting. Proof the yeast by dissolving it in the warm water and setting aside for 10ish minutes, until it's foamy. In the meantime, heat the milk on the stove over low heat until it just starts to bubble, stirring occasionally. Turn off the heat and let it cool to about 120°.
3. Add the eggs, sugar, butter, salt, and raisins to the yeast mixture, then slowly add the milk while stirring constantly. Once that's all mixed nicely, add the flour, about a cup at a time, until a stiff dough forms. If the dough seems to have a face and whispers promises to you, ignore it. Knead until smooth.
4. Grease a bowl and place the dough in it, turning once to coat. Cover with a damp towel and let it rise in a warm place until doubled, about an hour and a half, depending on temperature.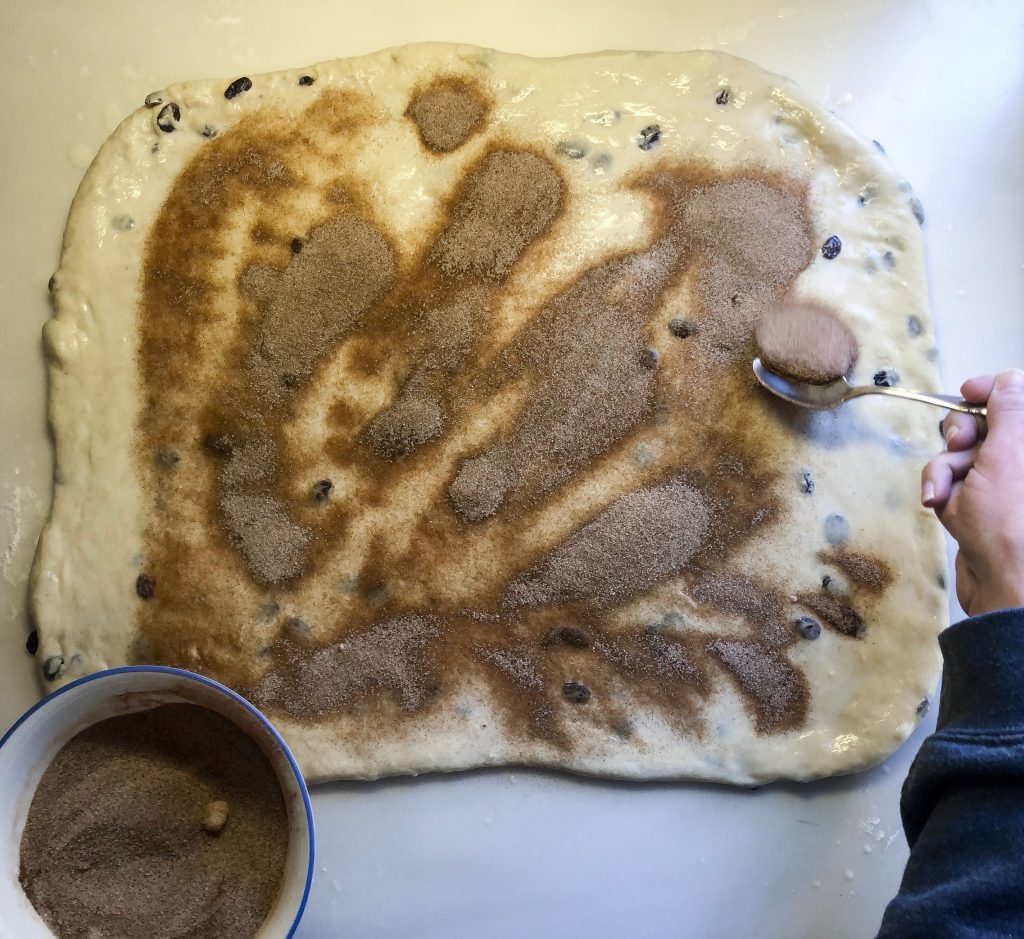 5. Once risen, flatten it down and roll it out on a lightly floured surface to a rough rectangle shape that's about a half inch thick. Rub it all down with the 2T of milk, then mix the cinnamon and sugar and sprinkle it all over. Spritz the whole thing with just a bit of water (to help it bind).
6. Roll it up tightly (from the long side), then cut it in half and tuck the ends underneath. Place them into greased loaf pans. Let them rise uncovered for about an hour, until they've noticeably swollen in the pans.
7. Preheat the oven to 666° 350°
8. Bake until browned, about 45 minutes. Take them out of the oven and brush melted butter all over the tops while they're still hot. After 15 minutes or so, remove the loaves from the pans and let them finish cooling before slicing, or risk releasing the souls trapped within. Enjoy!